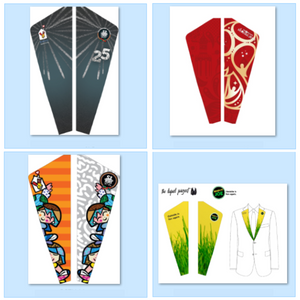 How Custom Lapels Can Complete Your Look
Some men are fine with blending in at every party, wedding or networking mixer, even if it's their event. Others, however, see value in standing out in a crowd, especially when all eyes should be on them. Statement pieces tend to be too subtle or stand out a little too much. That's where custom lapels come in — they're the perfect balance between a small accessory and an over-the-top outfit. Here are a few ways you can use lapels to showcase your personal style or business.
Representing a Cause
Charity events start to feel the same after a while, especially for those who attend a lot of them. Custom lapels are an affordable way to represent your charity and make sure it gets noticed. The best way to solicit donations or volunteer action is to ensure that the charity you represent stands out among the rest. Even more than a business card or a flier, custom lapels will help keep your charity top of mind for gala-goers.
Marketing Your Business
You know your business is the best around, but everyone else doesn't know that — yet. Customize your lapels with anything from your business's logo to a full-on branded masterpiece. You can even use a design with a photo of the building, if that's what your business is based around. If you're looking to turn heads at the next networking event, custom lapels are the way to go. 
Adding a Personal Touch
Custom lapels don't need to represent a business or charity. They can represent you. Think about the impression you want to leave on your friends, family or colleagues. Do you want everyone to know that you're the biggest fan of a sports team or a movie franchise? Are you an artist who sees your suit as a canvas? Custom lapels can add an extra layer of sophistication to your outfit or show the world what you love the most. 
The real beauty of custom lapels is that they can be anything: a plea to support a meaningful cause, an avenue to draw more eyes to your business, or a canvas to display your personal style. Discover the variety of lapels and accessories that The Lapel Project has to offer, or connect with us online to make a custom order. We're here to make men's fashion accessible, affordable and flexible.
---